Today's hit list.
All relays done
All switches done; to be installed
Electrical panel done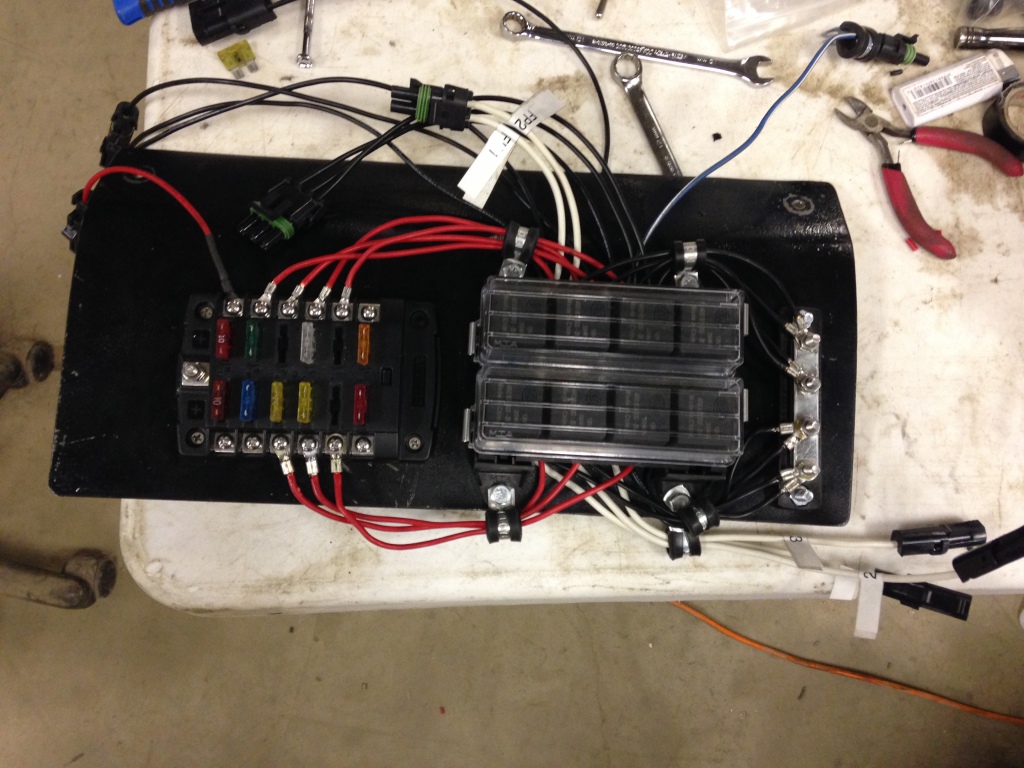 Light bar done (save a ground – can't wait to get a picture of that working)
Door cards cut and test fitted; will install when we deal with the window switches. This took a lot longer than we would have thought…
Hood installed
Hood pins fitted, drilled and roughed in
More supplies acquired (we're getting to recognize the cars in the Canadian Tire Alliston parking lot)
Got appraisal done (so we can eventually get this thing insured)
We will be back up Monday and possibly tomorrow to keep hammering away at the list. Ah the glamorous life of rally!