Well, we've made (relatively) massive progress on the car in the past week. We actually 1) got the car and the trailer out of the barn (well, ok, we had help), put the rebuilt HotBits rear coil-overs in it on the trailer, towed it up to Alliston without mishap (see proof)…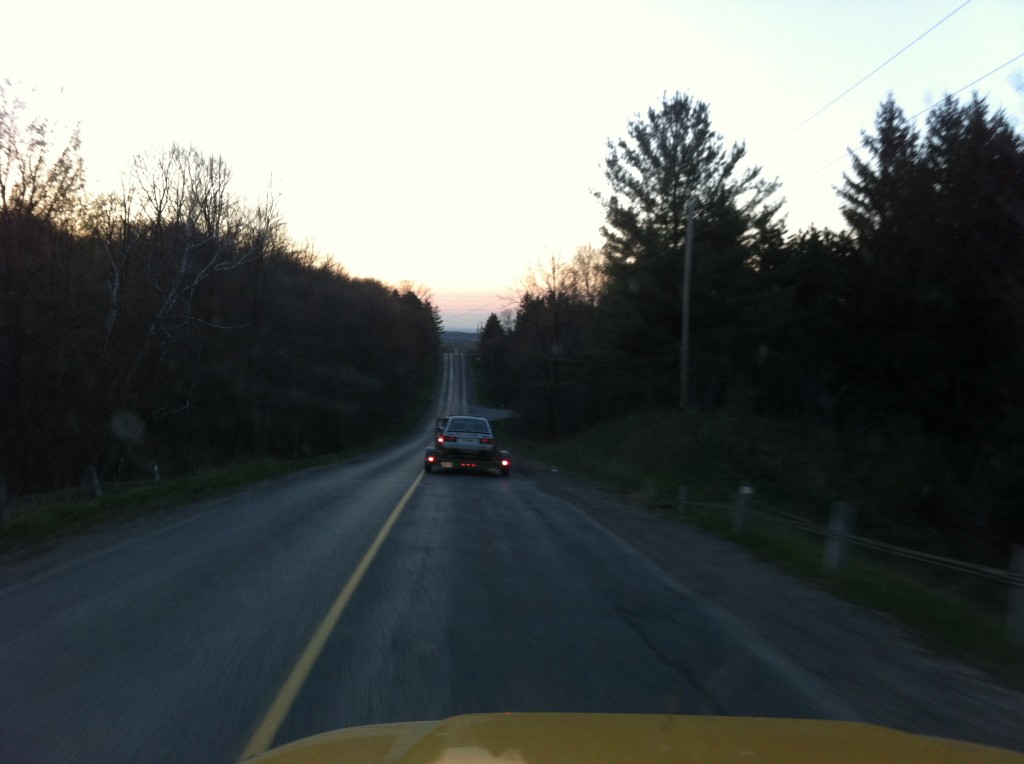 … and got it in the shop!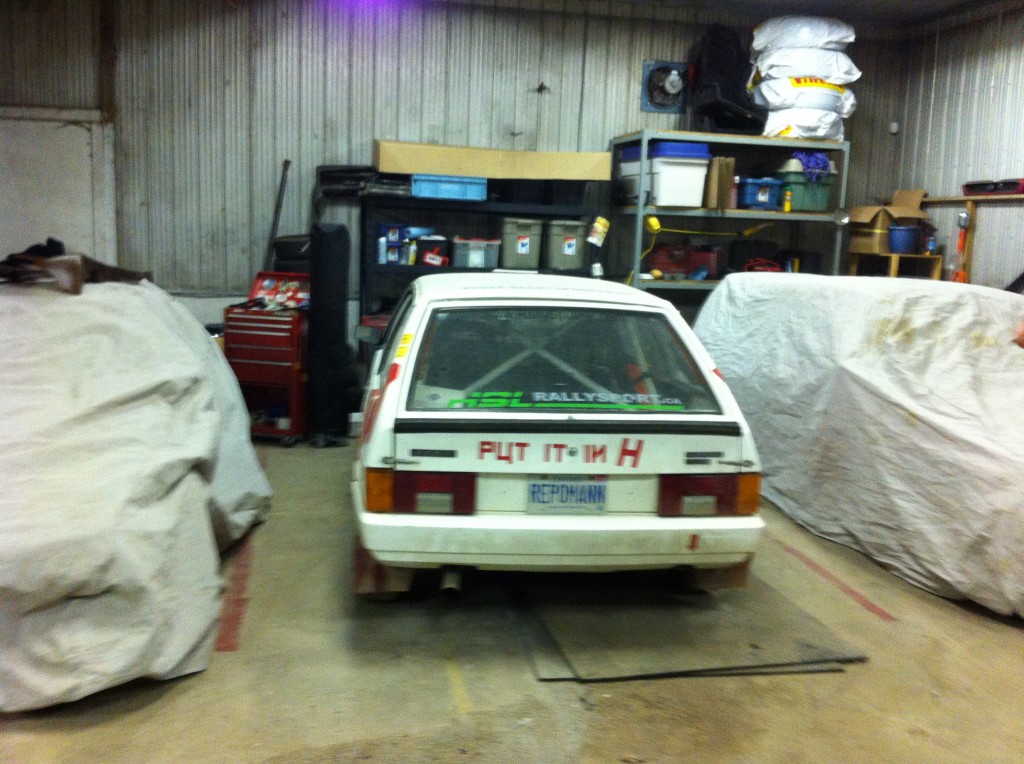 And then, if you can believe it, we went up again with Andrew, got it on a hoist and looked at it, sprayed it with some penetrating fluid, and came up with a plan for this weekend! So indeed, we might actually get the rear suspension swapped, the exhaust built, the brakes looked at, and the front skid plate properly sorted out finally. We shall see. (We also have a plan for next steps, which is pretty darn exciting).
The bad news is that Lanark doesn't look too likely, but we'll see how things pan out. Watch this space!